We are a part of a very reputed and renowned business group, nearly 40 years old, named "Divyesh". The parent groups are involved in Agro-commodities and manufacturing of Edible Oil. With steady growth, expansion and diversification, The Dee India Overseas commands a strong presence in manufacturing of two-wheelers and auto components. Since commencing operation, we have achieved many milestones and emerged as one of the preferred solution provider in manufacturing of two-wheelers and auto components.
We focus not only on the early design stage but also on the development and supply of finished product. Over the years, with the robust manufacturing driven by client satisfaction, lean practices and investments in state of the art technologies, The Dee India Overseas is poised to serve the future needs of the industry in automobile components or auto parts.
We laid our foundation stone with the sheer determination and excellence driven passion by focusing on Automobile Parts Manufacturing and Exporting and has transcontinental business presence. Dee India overseas is one of the most evolving and leading engine valve manufacturers of India.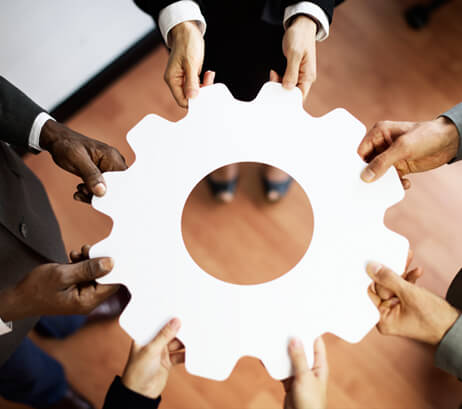 Apart from our own products we export full range of auto parts for Indian Model Motorcycle Bajaj, Honda, Hero, Bajaj Three wheeler Parts Yamaha, Honda Motorcycle Parts, Yamaha Motorcycle Parts, TVS Apache Parts, TVS, Vespa Scooter spare Parts, Hero Motorcycle Parts, LML Scooter spare Parts, Bajaj Pulsar Spare Parts, Torito spare Parts, Tok tok spare Parts, tuk tuk spare Parts, Suzuki, along with Three wheelers parts for Bajaj, Piaggio Ape Three wheeler parts, piaggio ape city spare parts, Bajaj Motorcycle Parts, and Mahindra.
Our focused market area are Africa, Asia, South America, Latin America. Our CEO has travelled around 45 Countries and he keeps travelling for Business and to update himself about recent trade market. Various countries demand the products we export and every country has unique demands. We are a renowned manufacturer and supplier of Auto Spares for Two Wheelers & Three Wheelers. Our assortment of products is made of top notch quality and are appreciated for their dimensional accuracy, durability and efficiency. We are from the city of Rajkot, and are a prime Manufacturer, Exporter, Supplier and Trader of Automobile parts like Automobile Engine Parts, Automotive Engine Parts, Automotive body parts and more. To match up with the ever increasing requirements of the customers, our company is engaged in providing Two Wheeler Spark Plug.
Vision and Philosophy
We, at The Dee India Overseas manufacture a wide range of high dynamically ranged components for the automotive sector.
Expanding into new horizons' will give The Dee India Overseas a completely new growth perspective. It will begin the transformation of the company from an auto component supplier to an engineering company with diverse complementary businesses in new high growth sectors.
We're building india's economic backbone, strengthening national capabilities and ensuring a bigger global imprint–for ourselves and our country.
Our values set us apart.
Spirit of innovation is the core of the organization's dna and plays a paramount role in delivering value to our customers through extensive focus on technology & value addition.
Our core objective is:
To be committed to listening and responding to the needs of our customers, associates and business partners and honoring their individual value.
To be committed to an entrepreneurial spirit that fuels the growth of our companies and increases shareholder value.
We strongly believe that its next phase of growth will be elevated and escalated by not only creating, but also by crafting the new gateway of opportunities through innovation and cutting edge technology.
Innovation has been the driving and boosting force behind our company and is applied across every aspect of our business.
The company has been focusing sharply on innovation in the automotive space with new and latest technology. It has helped us develop critical, and high value added products for the automotive sector.
With innovation at our heart, our primary aim is to rise through diversification & manufacture high quality products that drive change and sustainability.
We have appointed an adroit team of professionals, who are experts in their respective field in the domain. These professionals are among the major contributors involved in the success of our organization. Moreover, the professionals, we have appointed understand the intricacies of the business and hence, they are acknowledged for the same. In addition, we make sure that all our clients are delivered with the desired product and hence, these professionals remain in close contact with them. Further, these experts and professionals work in an organized and systematic manner achieving the goals of an organization.
Main Members:
Quality controllers
Sales professionals
Procuring agents
Warehousing personnel
Logistics personnel
Our Values
Value-driven company
We have always been a value-driven company. Many of our values have uplifted over the decades. Our values have been always reflected in the manner in which we run our business.
Result oriented focus
Our each & every business actions are result-focused. It also creates a strong base for the social initiatives of the company and the foundation.
Responsibility and sustainability
We act humbly and responsibly in the interest of our company, also taking the social and ecological impact of our actions into consideration.
Initiative and determination
We act on our own initiative, take entrepreneurial responsibility, and pursue our goals with sheer determination. We set client's goals as our own goals.
Openness and trust
We communicate important company matters in a timely and transparently manner. This is the best stepping stone for a repo building built on trust.
Diversity
We appreciate and encourage diversity for the enhancement and believe that it is essential for our success.